1st September 2022 – Law on Payment Services and Payment Systems, which will come into force starting 1st January 2022, was one of the topics discussed at the regular coordination meetings between the Governor of the National Bank, Anita Angelovska-Bezhoska, and the Minister of Finance, Fatmir Besimi, and their teams. The new Law contains provisions that encourage entry of new payment service providers which will contribute to broader range of lower-fee payment services for the citizens and the companies. Moreover, the Law regulates many solutions aimed at better protection of the consumers by introducing guidelines and limitations on the fees for payment services and a greater transparency.
As pointed out at the meeting, in the period to come, the institutions will inform both the citizens and the companies about the novelties this systemic Law envisages. Introduction of payment account with basic features is among the novelties, which the citizens can use to make payment transactions to pay their regular liabilities or transfer funds to other persons. In order to make these transactions, the citizens will pay a reasonable fee, not higher than 0.1% of the average paid net wage in the country in the previous twelve months (or around Denar 30), including monthly account maintenance fee and at least five payment transactions monthly to a recipient with the same bank. Payment account with basic features will be free of charge for the users falling within the vulnerable categories.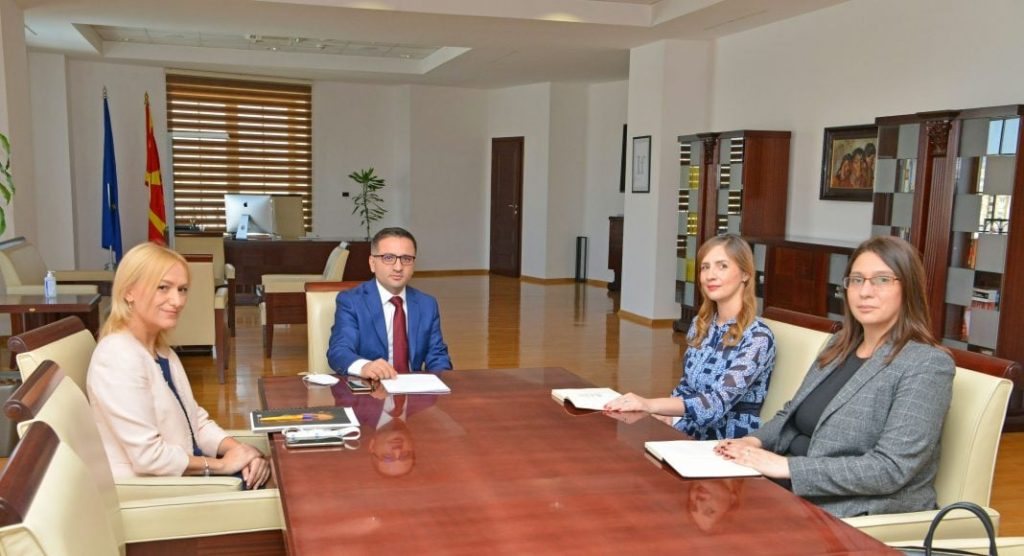 The Law on Payment Services and Payment Systems also envisages many other mechanisms pertaining to protection of the consumers as regards the fees, such as conclusion of unified framework contracts and determined types of fees, limitations on the replacement fees for card based payments, greater transparency and comparability of the fees for services related to the payment accounts. In addition, new providers of payment services will be included in the payment services, which would contribute to reducing the service prices.
Ongoing economic situation and the economic trends globally and in our country were also discussed at the meeting. As underlined, retaining macroeconomic stability is a priority of both institutions, thereby continuing the coordination and attentively monitoring the trends, as well as adopting adequate policies.