9th May 2018, Jordan – The cooperation with the European Bank for Reconstruction and Development is focused on the upcoming projects, those being the Highways Gostivar-Kicevo and Skopje-Blace, as well as road section Kriva Palanka towards Bulgaria, Minister of Finance Dragan Tevdovski stressed, taking part in EBRD Annual Meetings, being held in Jordan.
EBRD is interested in financing these projects, whereby there is a possibility for allocating grant funds for carrying out some of the construction works for the Highway Gostivar-Kicevo, being discussed at the meetings. These grant funds would be intended for construction of part of the first section of the highway, i.e. the section Bukojcani – Kicevo, covering 12 kilometers. Grant funds are also expected for reconstructing the road section Kriva-Palanka- Deve Bair.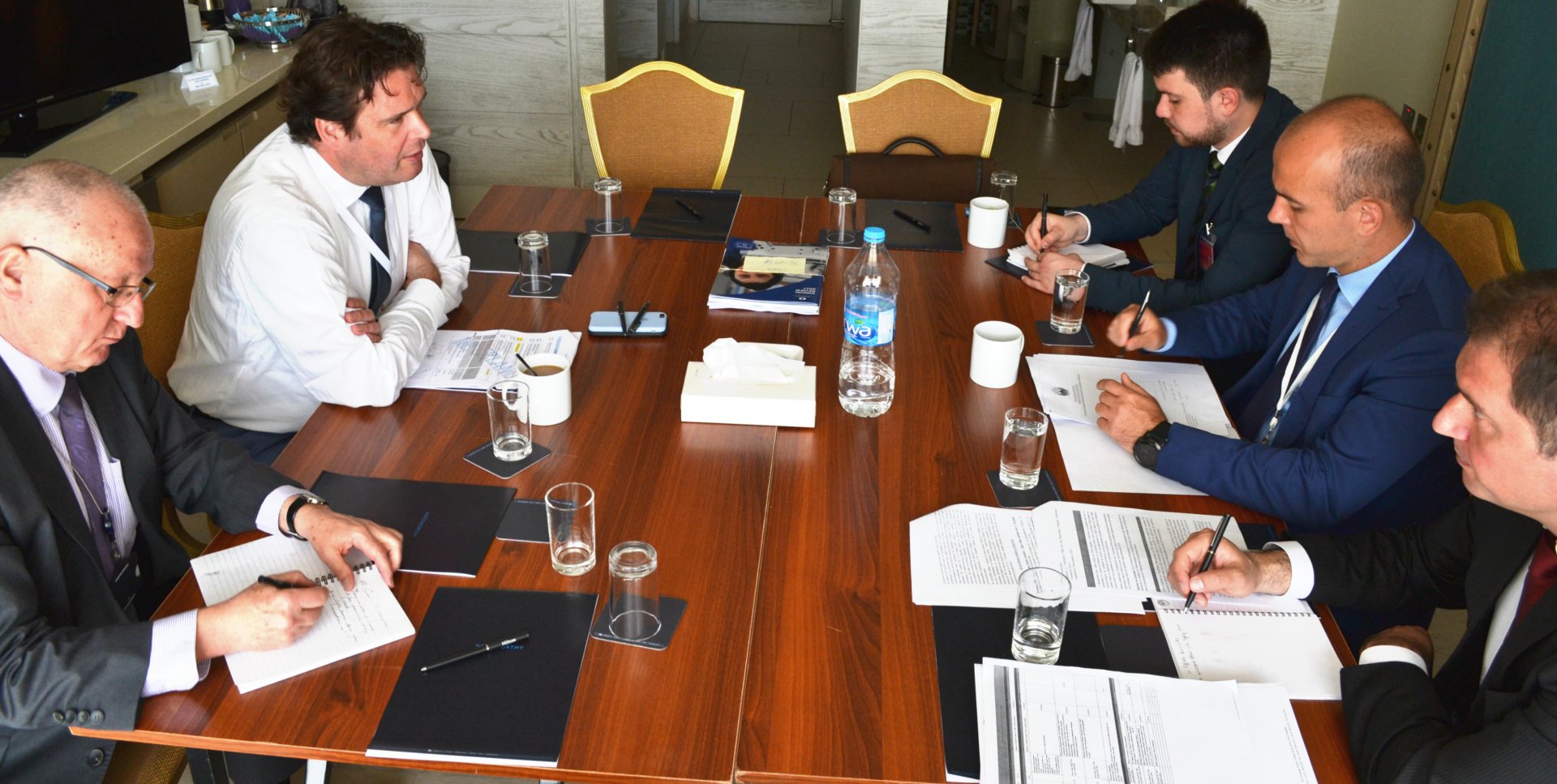 -As for the highway Skopje—Blace, we received a grant from EBRD for preparing the project documentation, which should be completed in less than three months, Tevdovski said.
As Tevdovski pointed out, most of the cooperation between Macedonia and EBRD refers to the transportation sector. As for the railway infrastructure, Corridor 8 is of important, above all the reconstruction of the railway line Skopje-Kicevo, as an upcoming project, being discussed at the meetings. Project for Electronic Tolling Systems along Corridor X and the Project for Construction of Joint Border Crossing Station Tabanovce between Republic of Macedonia and Republic of Serbia are also significant – Tevdovski said.
Tevdovski also stressed that the Annual Meetings of the European Bank for Reconstruction and Development are an excellent opportunity to discuss major capital projects since they are attended by important people from the finance sector.
– EBRD is a significant partner of Macedonia, which current portfolio of projects amounts to EUR 707 million. Most of the projects are in the transportation sector, the road infrastructure, whereby EBRD participated in the financial plan of the highway Demir Kapija-Smokvca, the express road Stip Radovis, rehabilitation of the Railway Corridor X, as well as rehabilitation of the Railway Corridor VIII – Tevdovski said. In addition to the bilateral meetings with EBRD high officials, Minister Tevdovski will participate in the Board of Governor's Roundtable at the Panel "Green Infrastructure".
Also available in: